When imbibing what I oh-so-affectionately refer to as "devil water", especially the dark kind, my palate needs for the drink to have some character, some heft, and a robust narrative I can hang my stories on the next day. I made my way out to Saloon with some of my fellow Boston Bloggers for a night of charcuterie, smokey whisk(e)y and a story. I got them all in spades.
When I moseyed out of the Davis Square train station and down the street, I prepared myself for an experience. Saloon is a dimly-lit, basement level space filled with warm ambience and a hint of menace. I love places like these, with a catalog of amazing drinks and a Prohibition-era glint in its eye. They've got WiFi for the faint of heart, but I love knowing that my cell phone connection is getting weaker with each step down into one of my favorite Stygian spots.
Because I'm going to get away - and I wanna feel like Daisy Buchanan while doing it.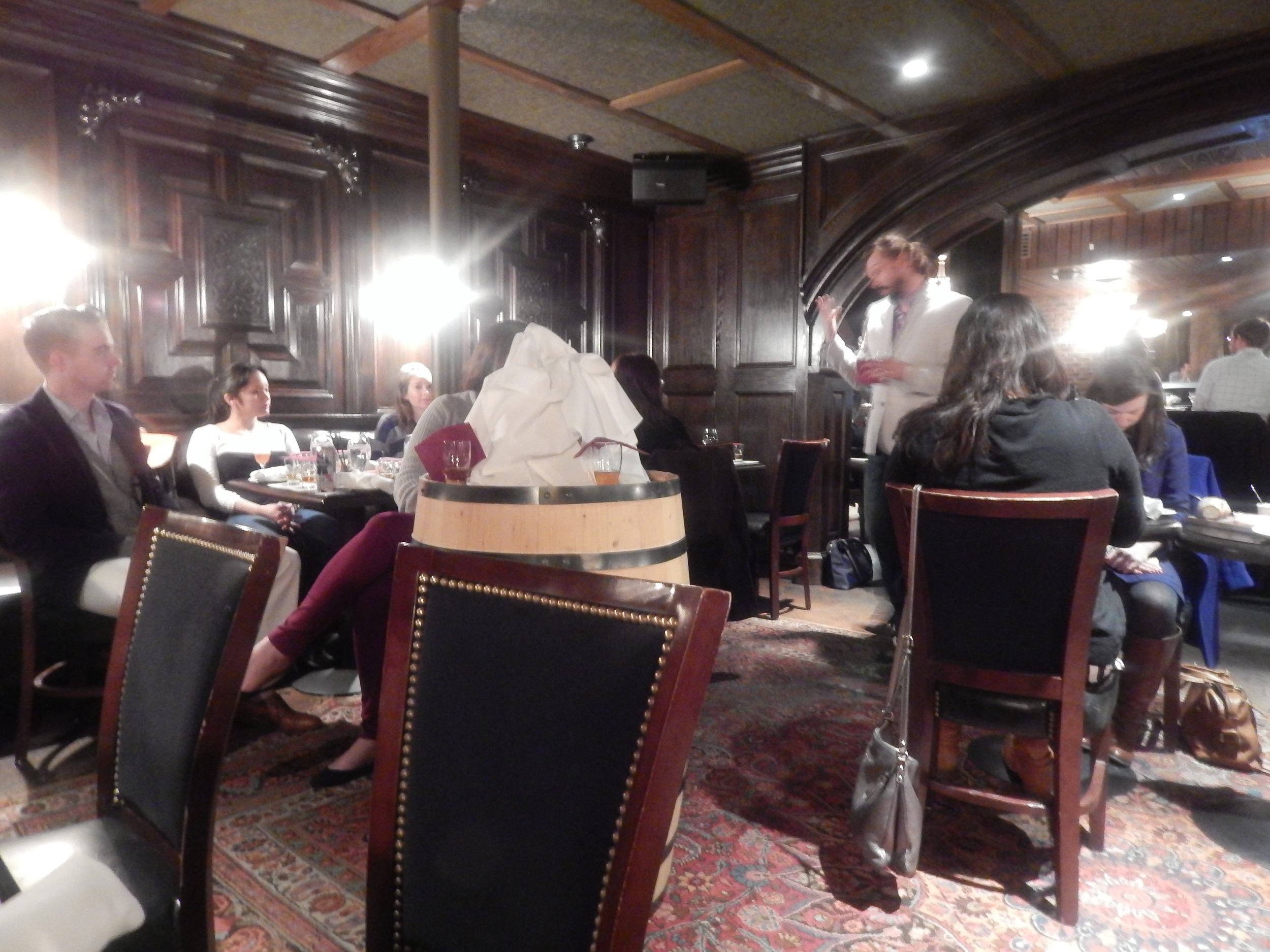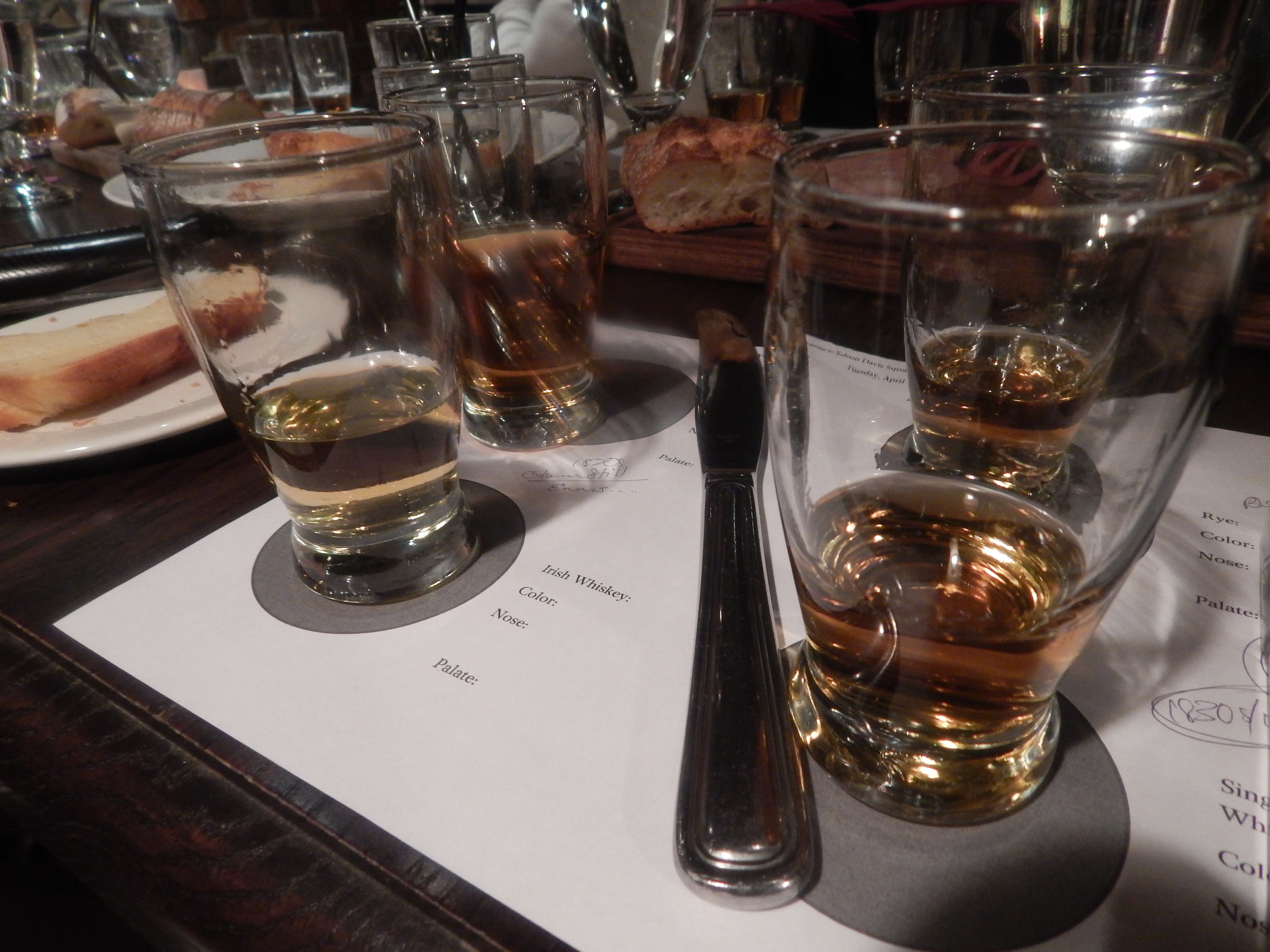 I'm a fairly predictable drinker. Guinness is my go-to beer that's usually paired with a potato-based food and followed by Irish jokes that make me really uncomfortable. Guinness actually occupies a very special place in my heart as an adopted Bostonian, since I initially tried it upon first moving here and immediately wondered who let somebody make a beer out of gasoline, pencil shavings, and lead.
I have since grown to adore the taste during the last five years and often dream of going to Ireland to visit the factory and marry my Colin Farrell doppelganger...or, you know, Colin Farrell - a sista ain't picky.
But back to whiskey.
Manny Gonzalez, Saloon's Beverage Director, was so engaging and passionate about the history and craft involved that it was easy to be enraptured by the process. There we sat, initially alert and saucer-eyed in front of an amazing spread of treats to accompany our whiskies and scotch...ultimately (or perhaps just in my case) heavy-lidded and grinning like something on display at the county fair. The devil water struggle for people under 120 pounds is more real than most will ever know, but it is a cross I bear with pleasure and aplomb.
But because I am what I am (and because that is a big ol' dork), let's dig into some etymology.
Whisk(e)y are anglicized versions of the Gaelic "uisce" or "uisge" meaning water. Early forms of the word in English include "uskebeaghe" (1581), "usquebaugh" (1610), "usquebath" (1621) and "usquebae" (1715).
Manny took us on a journey through time and across cultures, weaving a narrative that touched on Irish immigration to the United States and how the craft of creating this "water of life" was also part of how we've come to think of ourselves. The cultural wealth of a given nation or region is tethered to the people that create it, the people that enjoy it with fervor - and the story of whisk(e)y and scotch spins quite the inextricable yarn about the way we see the world and perhaps the very devil himself.